Great things arrived this morning to my house from Baltimore :) Yes, I did visit that place because of a game I've been playing for years. It's EDGAR ALLAN POE'S CONSPIRATION. You should try it out too! Just a simple game which makes us to discover clues to get all the culprits in each cases. Sometimes I spend too much time for this games which really does! This game needs a little bit concentration and a perfect clear eyes to see hidden clues all around the screen. Tired, but... interesting! :D
Yep, 2 of the furnitures I ordered last week in Baltimore are here! <3 The first one, a vintage GB desk I found on a garage sale. I was kinda frustrated when I was back to the garage sale the next day and found that desk has sold out :( But this man, Miguel, offered me to just bought from him which he has bought from the garage sale (kinda confusing, yes I know..). It was on a half price and I was more than excited to bought it! But because I had another trip to Florence, I managed to just sent them strict to Moscow.
As for the chair, it's a gift. A sweet gift from Lorena Marcy -
one of my London-based blog reader
. It's vintage, but the condition is still as good as I try to sit on it. I got the royal feeling when I looked at it :D Don't you think they're sooo beautiful? Can't wait to wait the another to be arrived here, keke...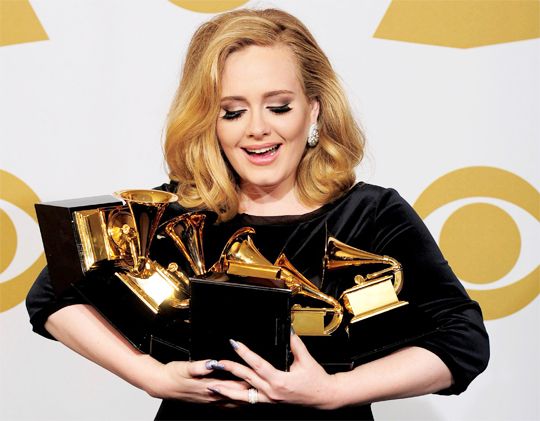 Anyway, did you guys watch the Grammy Awards last night? Big congratulations to Adele! :)) She really is a talented singer, proud to be her big fans! She swept all those awards, still, I hope Bruno would won one too... but that's fine though! How about you? Do tell me who did you support?
Much love, Sera